Suitable for engineered or landscaping retaining wall projects, noise control fence lines or general home use such as building a raised garden.
Produced from plantation grown New Zealand radiata pine and H4 treated for optimum durability our retaining timber is available in 150 mm and 200 mm widths.
250 mm and 300 mm rough sawn six metre packets can also be ordered on request.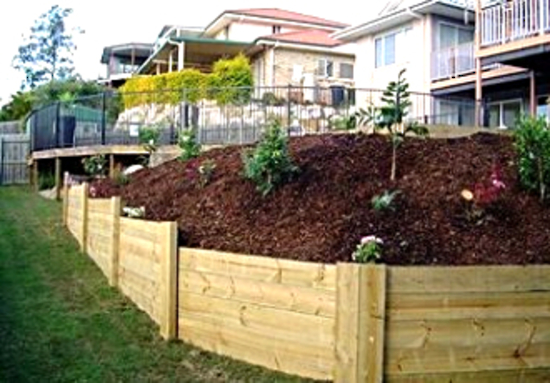 No 2 Frame and Retaining Timber
| | | | | |
| --- | --- | --- | --- | --- |
| Size (mm) | Profile | Treatment | Length (m) | Pieces/packet |
| 150 x 50 | TGV | CCA H4 Wet | 4.8, 6.0 | 56 |
| 200 x 50 | TGV | CCA H4 Wet | 4.8, 6.0 | 40 |
| 150 x 50 | Rough Sawn | CCA H4 Wet | 4.8, 6.0 | 56 |
| 200 x 50 | Rough Sawn | CCA H4 Wet | 4.8, 6.0 | 40 |
| 250 x 50 | Rough Sawn | CCA H4 Wet | 4.8, 6.0 | 32 |
| 300 x 50 | Rough Sawn | CCA H4 Wet | 6.0 | 24 |
| 150 x 50 | Arrised Edge | CCA H4 Wet | 4.8, 6.0 | 56 |
Where You Can Find Our Products
We are proud to partner with building trade suppliers throughout the country to bring you our range of products